Ok so "soon" turned into "quite a while"…sorry 'bout that. I've been busy with my SquidAngel duties and Mom duties and our Internet wasn't working up to par for a week. Enough excuses…on to the post. ;)
I've showed you the 7 most popular Squidoo Co-Brands. That's not even half of what Squidoo has to offer us so far…and new ones pop up unexpectedly. You didn't know there were so many did ya? Let's look at 4 more.

SquidZipper
started as a project for Realtors and was later opened up to everyone. I'm glad they were because they are really neat. The idea is to use these for sharing info about a certain location. I'm not sure how you find other people's SquidZipper lenses, but they are easy to start…just enter a Zip Code and start building. Promotion is up to you though. I've got one on
Burlington, Massachusetts 01803
.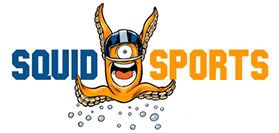 Sports aren't my thing, so I haven't really looked into
SquidSports
all that much. But it seems like a great idea for a sports enthusiast. Make a prediction about a team or player and fill the page up with relevant text, links and pictures. Get other fans involved too and see who agrees with you. Here's an example of a well done SquidSports page:
Detroit Red Wings will win it all again this year
by lensmaster
Bradshaw
.

TWTTRSTRM
is hashtag speak for Twitter Storm. If you are a lensmaster who also uses
Twitter
you might want to take advantage of this lens type. Ask your Twitter followers a question and by assigning a hashtag (keyword) to it their responses will automatically be posted both on your lens and on Twitter with one click. Choosing the right hashtag is key for this working well. My attempt was
Where were you when President Obama was sworn into office?
but my choice of #inaug09 brought up all kinds of unrelated Tweets.

It might be a little early to start thinking about Halloween, but if you want to have plenty of time to get your lens up, running, indexed, and with great backlinks you might want to check out
SquidBoo

 sooner rather than later. I've got three, my favorite being
Pumpkin Carving
. SquidBoo is the only holiday themed front door so far.
Phew…there sure is a lot to cover. There are more Co-Brand blog posts to come!
Jump to Part 4